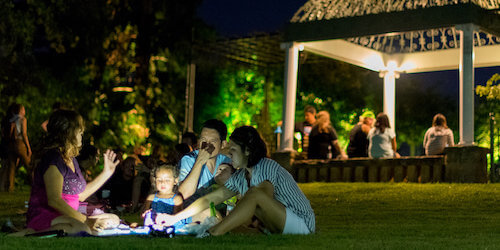 The April 15 Music on the Porch event has been cancelled due to rain. Join us for our new Thursday night concert series! Bring your picnic blanket or camp chairs and grab a spot on the lawn to enjoy live music, games and fun for the whole family. Click on the photo above for upcoming dates and details.
We are excited to announce the next phase in Gilcrease Museum's construction of a new facility. Executive Director Susan Neal shares what the future holds for our collections.
On view March 5 to July 4, Gilcrease Museum, in partnership with the Photographers of Tulsa Group (PHOTOG), is pleased to present Assignment Tulsa. This exhibition, through the art of photography, showcases the many things that make Tulsa such a special place to live.
This month's family activities are all about animals. Birds migrate north, bears emerge from hibernation, and all of us can enjoy nature's restored bounty this spring. Enjoy this "wild" collection of activities from the comfort of home.