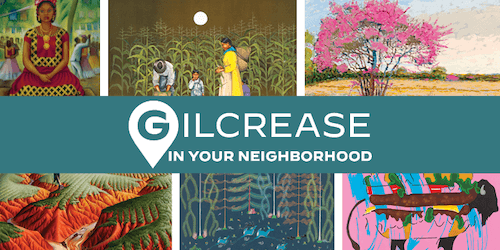 Gilcrease Museum is coming to your neighborhood! Thank you, Tulsa, for letting us know which three pieces from our collection you want to see reproduced and displayed all over town beginning this fall. Click the image above to learn more.
Join us for the annual Eddie Faye Gates lecture by Dr. Autumn Brown entitled "Break & Build: They can break, but they can't erase--they can build, but they can't bury." This event is free but requires advance registration.
The Helmerich Center for American Research will be temporarily closed to researchers effective June 1 through August 22. During this time, researchers can continue to access the collection online.
Curations by Gilcrease Museum is our retail and community gallery engagement space located at the Shops at Mother Road Market. Visit the Museum Store page for more information.